Skip to Content
Restore your Smile with Dental Crowns
As time passes, your teeth will start to weaken and become more vulnerable to cracks, decay, discoloration, and other problems. For our Spring Grove, PA patients, dental crowns effectively fill in your gaps and spaces where teeth have been lost or severely damaged. During your routine checkups and cleanings with us, our team might notice signs of severe decay, or it might be weak or cracked. In these cases, we may determine that a crown is necessary to prevent further issues with that tooth. If the damage is too severe for bonding or fillings to fix the problem, we will most likely use a crown to repair the tooth. Crowns cover the entire tooth, reinforcing it and preventing further damage. We can perform the whole process at our Spring Gove dental office. Contact us today to schedule your appointment.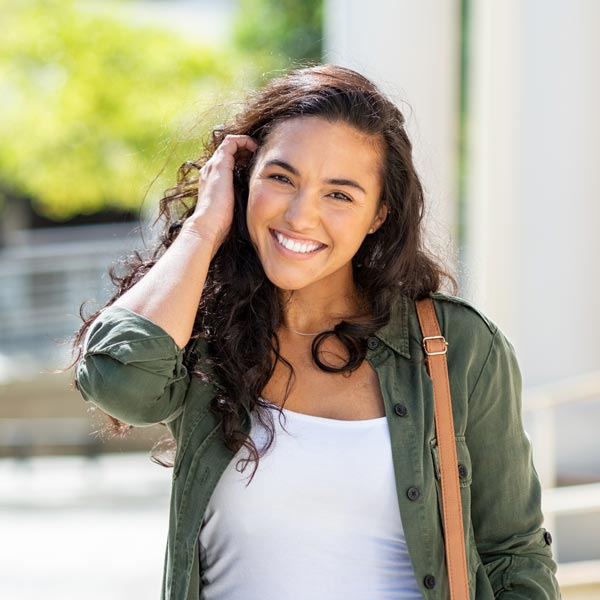 The Dental Crown Process
We make dental crowns to restore your smile from materials such as porcelain, gold, or a combination. Most of the time, we recommend porcelain crowns as their natural look best blends in with your smile. After we finish the process, you won't be able to tell which tooth we covered with a crown. With modern technology and techniques, we blend them in to look exactly like a natural tooth. For your first visit, we will file down the enamel of the damaged tooth to reshape it and prep it for fitting the crown. We'll use a local anesthetic to eliminate pain and discomfort. After that, we'll take a mold of the damaged tooth and the area around it. We then send this mold data to the fabrication lab. In the meantime, we'll fit you with a temporary crown on your tooth, so you can start to get used to the feeling. In the final meeting, we'll call you back in to permanently affix your new dental crown.
Smile with Confidence Again!
Dental crowns are a great option to completely repair a damaged tooth due to negligence or tooth decay. Nobody will even know you had any work done! For expert dental care, give us a call and schedule an appointment. Reach out to our office by calling 717-225-5741 at your earliest convenience!