Skip to Content
Dentures, Partials & Bridges
Dentures, Partials, & Bridges Services
Whether you need dentures, partials, or dental bridges to fix your smile, trust the caring and professional team at Spring Grove Dental. These procedures are perfect for patients with significant tooth loss. We custom make every replacement, tailoring them to your individual needs. When you want to restore your teeth without committing to a permanent installation, dentures and partials are perfect. Bridges are more permanent solutions that, as the name suggests, bridge the gap between missing or broken teeth. The team at our Spring Grove, PA dental office, will help you determine your best course of action during your initial appointment with us. With all three of these treatments, you'll be able to chew, speak, and live a healthier and more confident life! Call us today to get started.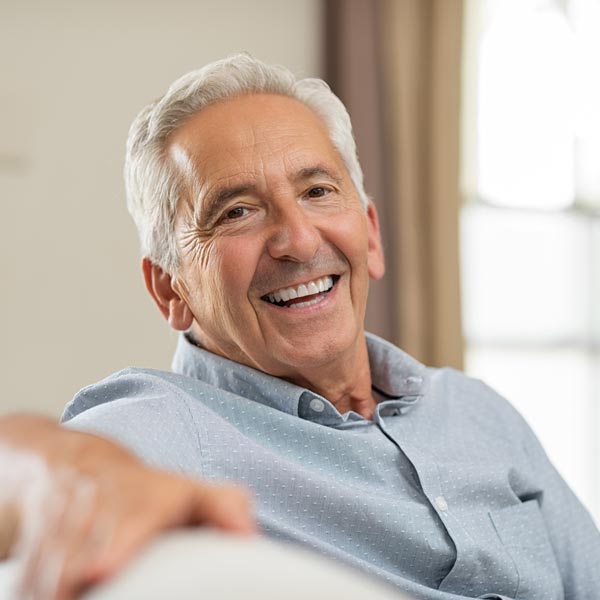 Benefits of Dentures and Partials
There are various types of dentures and partials that we can use to correct your smile. Together, we'll determine the specific model due to the unique traits of your oral situation. We take in many aspects for our solution, including the size of your mouth, how many teeth you've lost, and other previous dental work you've had performed. For example, if you've lost all of the teeth in your upper or lower arch, we may recommend conventional full dentures. These temporary replacements look tremendous and act and feel natural, allowing you to bite properly and converse with ease. Your teeth play a vital role in your ability to speak. Installing dentures, partials, or a bridge can drastically improve your ability to converse with the ones you love.
The Denture and Bridge Process
In your initial appointment with us, we'll assess your situation and determine your best resolution. We'll take impressions of your teeth and send them off to our fabrication lab. From there, we'll fit you with your dentures, partial dentures, or dental bridge, allowing you to enjoy your new smile. You'll gain your ability to speak and chew back and have a newfound self-confidence! For expert dental care, give us a call and schedule an appointment. Reach out to our office by calling 717-225-5741 at your earliest convenience!